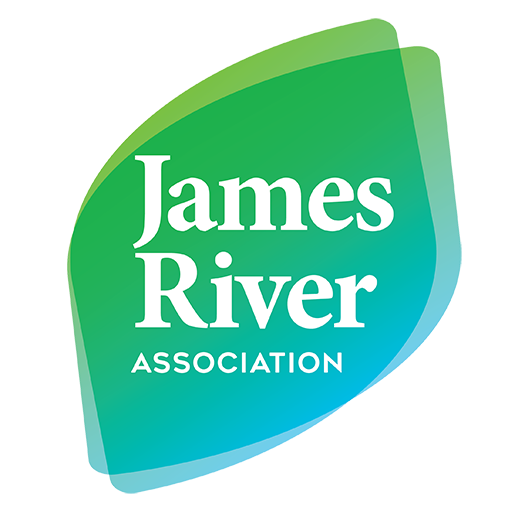 When the James River Association (JRA) was founded in 1976, the James River was considered one of the most polluted rivers in the country with large sections of it declared dead or unfit for human use. Through four decades of consistent and continued effort, JRA has helped turn the James from the most polluted to the most improved. While we celebrate the progress we have made, we also recognize that the James River remains a river at risk and that each additional step toward full health will be harder than the step before. Today JRA remains the only organization solely dedicated to protecting and improving the James River and the 25,000 miles of tributaries that flow throughout its 10,000 square mile watershed - from its headwaters in the Blue Ridge Mountains to its confluence with the Chesapeake Bay. In October 2019 the James River received the Thiess International Riverprize at the International Riversymposium in Brisbane, Australia. Presented by the International River Foundation, the prize is considered the most coveted award of river and watershed restoration based on accomplishments in integrated river basin management, and recognizes remarkable outcomes for rivers, river basins and their communities. Through the years JRA has developed into a 30-member staff, a $3.5 million annual budget, four offices serving varied communities across the watershed, and the launch of a $20 million three-year James Changer Campaign to ensure a fully healthy James River supporting thriving communities. With headquarters in Richmond and regional outreach facilities in Lynchburg, Scottsville and Williamsburg, we work across Virginia to address critical issues affecting the James, its tributaries, and the communities that surround it. Our experienced staff are developing quality programs, managing important collaborations and creating access opportunities for residents, at all levels and at all abilities, to engage with the James. JRA's strategic efforts provide a comprehensive and long-term approach to solving systemic problems facing our waters, as well as fostering the opportunities a healthy river provides to our community. JRA protects the James River and connects people to it through a curriculum of core programs - education, community conservation, watershed restoration, and river advocacy - which build awareness, appreciation, action and advocacy for the James.
Mission Statement
The mission of the James River Association is to be the guardian of the James River. We provide a voice for the River and take action to promote conservation and responsible stewardship of its natural resources.
Organization Type(s)
Environment, Education, Community Improvement
Primary Address
211 Rocketts Way, Suite 200

Richmond, Virginia 23231
Mailing Address
211 Rocketts Way, Suite 200

Richmond, 23231
Phone Number
(804) 788 - 8811
Email Address
info@thejamesriver.org

Website

http://www.thejamesriver.org

Facebook

Twitter
History and Background

Incorporation Year
1977
Former Name(s)
Former Name
Lower James River Association
Programs
Program Name
Community Conservation
Education
River Advocacy
Riverkeeper
Watershed Restoration
See more details.